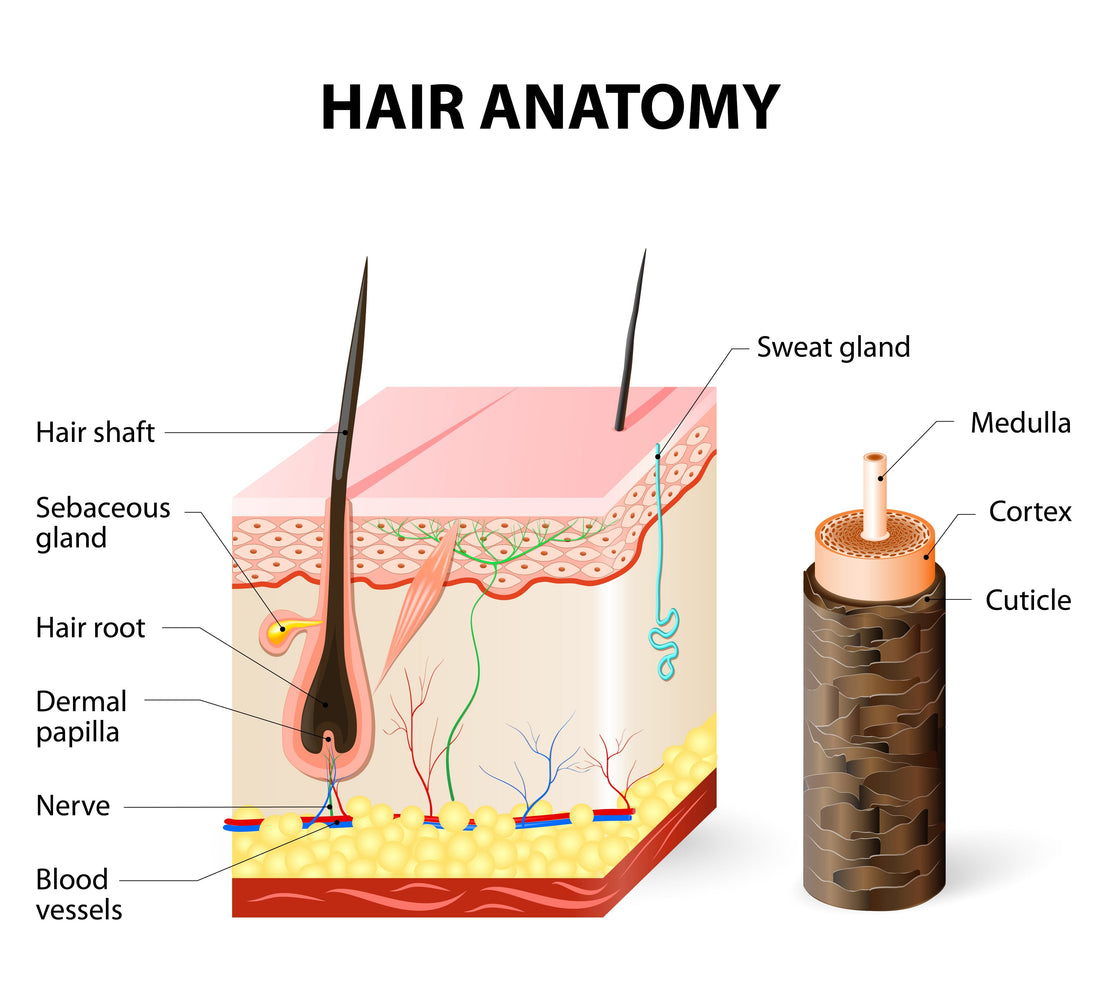 Understanding the Root...
There is a lot to know when trying to maintain your hair quality. Yes, this blog promotes 360 waves and ways to properly maintain them, but none of that matters if you know nothing about your hair. I've seen so many people start their wave journey, only to have to start it over and over again, leading to the same results. The root of the problem is that they never learned to properly maintain their hair.
If you've already begun your wave journey or checked out our previous blog posts, you are very much familiar with "scalping," which is when you start from the beginning, training your hair as it grows. Well, there is so much more to know than the pattern in which your hair grows.
Hair is much more complicated. Hair produces its own oils, which serve as a conditioner for the scalp while also renewing itself frequently. How you take care of your hair determines how healthy your hair follicles will be and how easy it becomes to achieve certain styles.
The hair follicle is the part of the hair that connects directly to the scalp and uses the oils and tissue from the scalp to continually grow. I know it all sounds scientific, but it's definitely important to know.
When you get to the root, you understand your growth cycle. Through each stage of the growth cycle, your hair is changing, increasing its potential to produce what we often call "new growth" and become strengthened at the follicle.
I say all this to say if you plan to achieve the best results during your growth process, make sure you are aware of how your hair grows and what ways you can improve blood flow, to promote healthy hair growth.
Some tips that can help include:
Massage your scale a few minutes per day to promote blood flow
Protect your hair with our wave caps, loc caps, and bonnets
Keep your hair moisturized from root to end
Trim regularly
Do not manipulate your hair too frequently
More importantly, be sure to change your products every three to six months. We are a one-stop shop for all your product needs. Visit our product page and restock today.